Article: Ruby Jack Meets: Elizaveta Porodina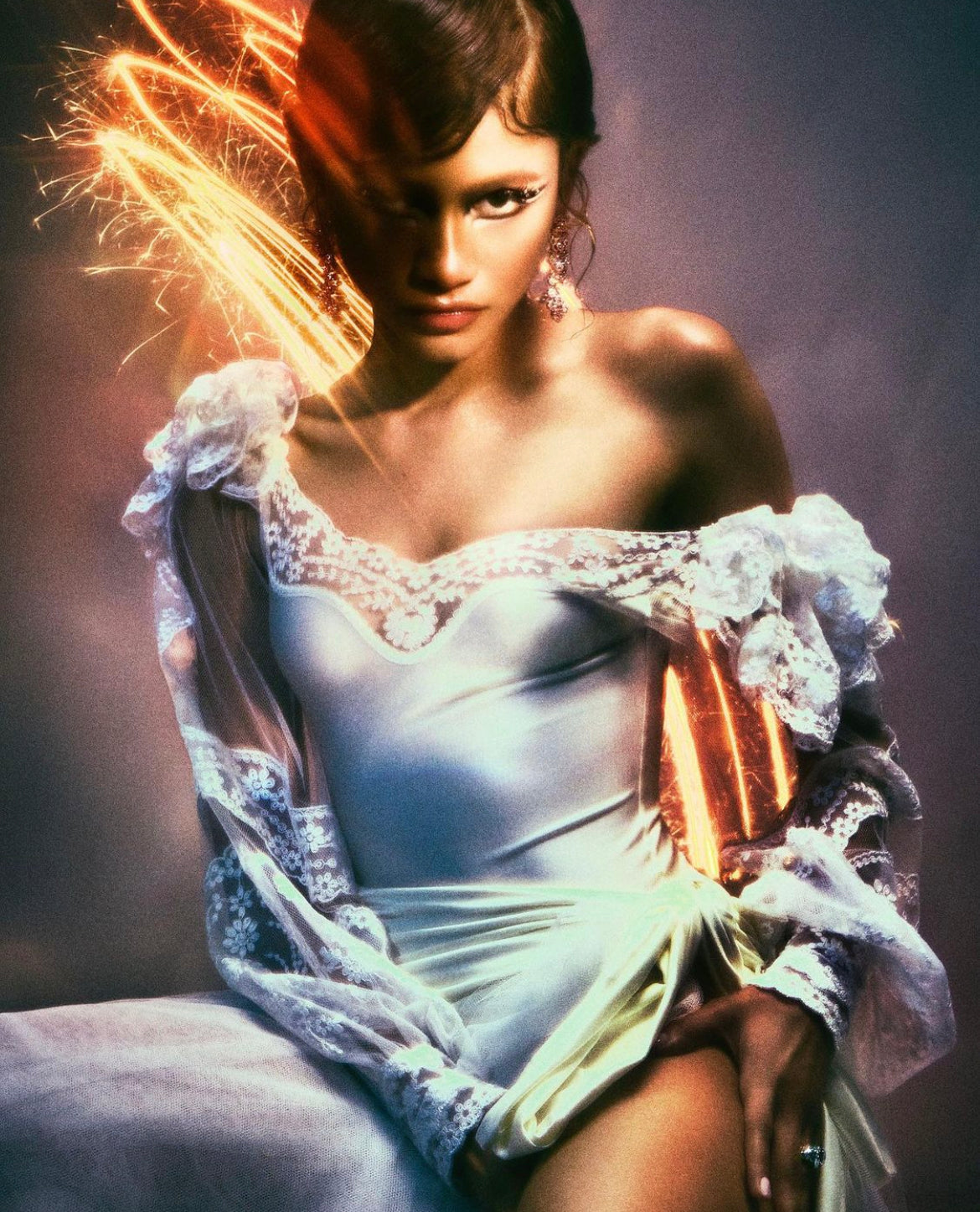 Ruby Jack Meets: Elizaveta Porodina
The incredible talent behind so many of my favourite photographs. I am a huge fan of Elizaveta's work and it is an honour to know she wears my jewels! I have sat on this interview for a while… now is the time to release

"Elizaveta is a Russian artist, photographer and psychologist known for her surrealist themes and use of symbolism. She lives and works in Germany." 

Elizaveta Porodina: UN/MASKED
 If you could take a hero out for cocktails, who would it be and what would you ask them?


I would love to go out for cocktails with my grandmother. It would be amazing to have a chance to talk to the woman who raised me, taught me all the key values that help me in my professional life every day, on a different level -from adult to adult, from working woman to working woman. In her life, she managed to survive a world war, become a respected academic, inventing crucial methods within her discipline  and help other people through their academic careers, while raising three generations of our family - she is one of the strongest and most fascinating people I knew. 
Your style is very much your own. Did you take your time experimenting to find your aesthetic, or are your photographs an expression of how you've always seen the world?


I would say it's both  - when I started using photography as a medium to express myself, I was  painting, illustrating and writing music, so a door to the world, the dimension I have always strived to portray, was already open in a certain way. On another note, every medium wants to be understood in a technical sense- before the muse grants you entry to  a deeper, more sophisticated level of creation. I would maybe compare it to mastering a new language  - while you already know what you want to say from the very beginning. 

Your photographs are very like paintings. Have you ever dabbled? Is there any other creative passion you secretly pursue?


As previously mentioned, I adore music and have always dreamed of being a singer - songwriter - before that I even studied opera singing. In an alternative life, I would probably become a musician and have a band - but for now I choose to only annoy my colleagues with my endless singing on set. :-) 
What does the adornment of jewellery mean to you and how does it make you feel? What inspired you to wear Ruby Jack, and which designs did you choose?


I am very passionate about jewelry, as I am very selective about the pieces that I choose to wear - as they act as a sort of armour, talismans, but also invite people to my world as icebreakers. I always wear a lot of rings, necklaces and bracelets - and they have to be bold and elegant, unusual but timeless. 
The RUBY JACK pieces I chose to wear are the gold plated Hydra Choker and its twin bracelet  - they seduced me with their sense of magic, timelessness and pure elegance. 
 
What is the most important piece of creative advice you have ever received?


I was lucky to receive many much needed lessons from various mentors  - chosen or unexpected - along my way as a creator. One of them was to be persistent and believe in myself as if I was my own representative - and act accordingly. One should never be ashamed of taking the initiative and presenting their work or ideas to people - as opposed to waiting until people approach you. This advice saved me a lot of doubt, time and energy. 
I find fashion is still so often seen as a lesser art form than say painting or music. What is the allure of working in fashion for you and how do you feel about it as art
?

Well, I definitely have never seen fashion as a lesser art form myself - that was a good starting point to begin with :-) To me, fashion and using it as a vehicle is an ongoing opportunity to portray people's states of minds, their emotions, aura -  their inner worlds and the way they choose to present themselves; above all,  fashion imagery done in my way is an amalgamation of a portraiture of the subject and a self-portrait. 

To find out more:

@elizavetaporodina  https://porodina.com/

You can order Elizaveta's Book: Elizaveta Porodina UN/MASKED here:

https://concreterep.shop/
 
Elizaveta's RJ Edit
RJ Campaign photograph by Mark Arrigo
For 20% off Elizaveta's selection
USE CODE: EP20
To read all Episodes of RJ Meets, visit HERE